VW 94x82mm JE Forged Piston set Drag Race With Pins and Race Rings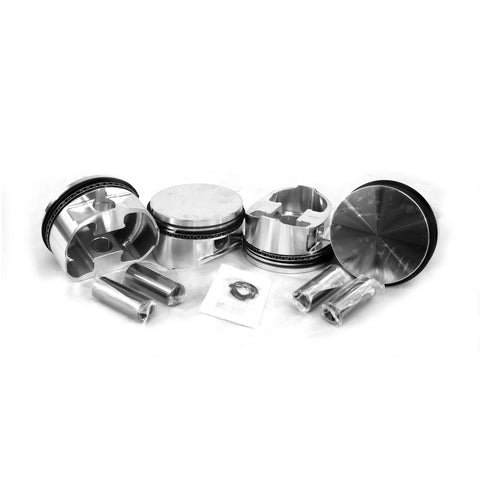 VW 94x82mm JE Forged Piston set Drag Race With Pins and Race Rings
Description:
This is a new set of 94mm Drag Race JE Forged Pistons. JE Forgings are made from 2618 Aluminum, They have a 0 offset with extra material under the top so that valve pockets can be cut into them. In-addition to the STD Features the JE pistons have, the Drag Race pistons come with a 1x1.2x2.8 JE ring Pack, and have a 33mm Compression Height.  
Engine size: 2180cc with 82mm crank
Stroke: 78 to 86
Pistons: JE 2618 Forged
Compression Height: 33mm
Kit includes: 4 Pistons, 1 set of Piston Rings, and 4 Pins and clips.
Part # VW9400T1SRP JE