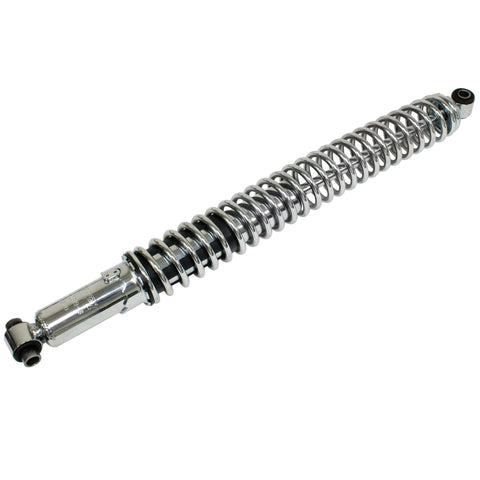 Front Link Pin, Rear All, Extended - Chrome, Boxed, Pair
Description:
Adjustable coil-assisted shocks allow you to set your suspension to fit your needs. Available in Standard or Extended Length, and your choice of All-Chrome or Chrome Spring over Black shock. Supplied with spanner tool. Coil Diameter is 2-1/4" O.D. Fits Sedans Only. They should not be used as the only suspension source. They are designed to assist the shock in conjunction with torsion bars/leaves.
Extended Length – 23.45" Non-Compressed / 14.80" Compressed.
Sold as a pair.