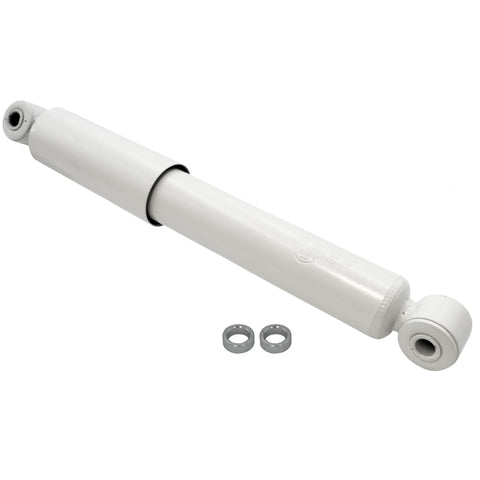 EMPI Gas Shock, Front Link Pin, Rear Stock Height, Each
Description:
EMPI Gas Shock, Rear, All, 12".
Gas Shocks are far superior and longer lasting than oil filled shocks. EMPI Gas Charged Performance Shocks will improve handling and stability because they adjust to varying road conditions automatically. On smooth roads, the shock piston travels freely for a comfortable ride. On rough road surfaces, the shock piston compresses more rapidly, and the shock responds faster to maintain tire/road surface contact. EMPI's New Gas Charged Performance Shocks are specifically designed and engineered for the VW Beetle, with stock ride height or lowered suspensions.
Finished in bright white.
EMPI Shocks are sold individually boxed. We now include the compressed overall length (closed position) and also the fully extended (open position).
This product is supplied with two spacers to fit all the applications listed.
Fits all I.R.S. / Swing Axle, Type 1, Ghia, Type 3.
Sold as each.