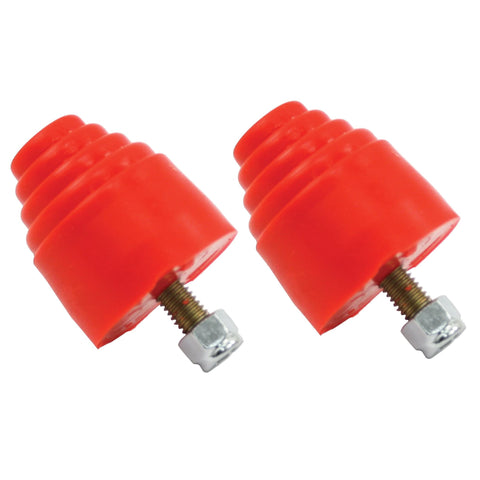 Urethane Round Stacked Bump Stop, Pair
Description:
Universal design w/ molded-in stud and nut. These will mount anywhere that you can put either a tab or a tapped hole.
2" diameter at the base and about 2" high. uses 3/8" stud, 3/4" long with nylon lock nut.

Don't let your suspension bottom out on the shock, it will do damage to the internal pistons and seals. Make sure you have bump stops in place.
The strength and durability of urethane will outlast and outperform standard rubber products in every application. From shift couplers to bump stops, install urethane and never look back! All urethane is red in color except where noted.
Comes as a pair.