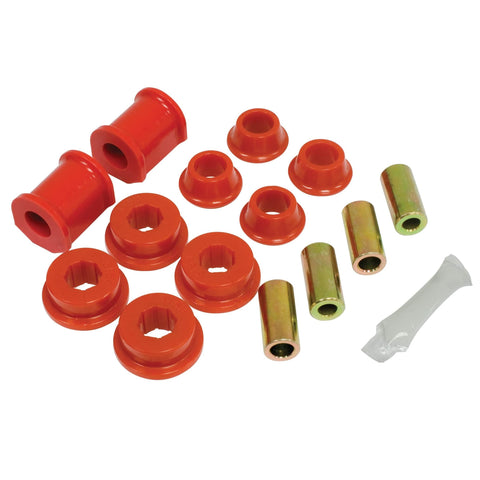 Urethane Control Arm Bushing Kit S/B 71-73, w/ grease (15-Piece Kit)
Description:
Restore your factory feel and ride quality with strong and reliable control arms and components. Made to look, fit, and function just like the OEM, these replacement parts will help you bring back your suspension system to its tip-top condition without any hassles. They're meticulously designed and tested to meet the highest standards of quality and reliability to ensure dependable operation and lasting service.
The strength and durability of urethane will outlast and outperform standard rubber products in every application. From shift couplers to bump stops, install urethane and never look back! All urethane is red in color except where noted.
Features:

Excellent replacement for the OEM part that offers precise fit and function
Designed to get back your suspension system to its proper operation
Will help restore your original handling and comfort to ensure a smooth, stable, and safe ride
Constructed from top-grade materials for ultimate quality, reliability, and lasting life
Engineered to provide dependable, trouble-free performance for years to come