Single Quiet Exhaust System Type 3, 1500-1600cc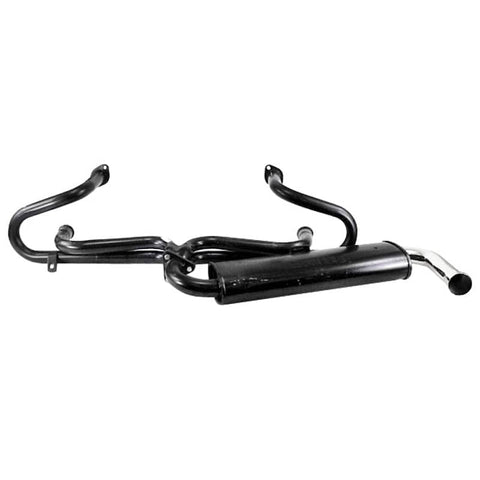 Single Quiet Exhaust System Type 3, 1500-1600cc
Description:
The most popular of the EMPI extensive precision-designed VW Exhaust Systems. These systems feature 1-3/8" tubing with a small 3-bolt muffler flange and flared chrome muffler tips. All systems include aluminum flex hose and installation kit. Collector is off-set, non-centered.
Small 3-bolt flange is in the "11:00 Position".
Note: Photo may incorrectly show the Small 3-bolt flange at "1:00 Position".
Fits: Type 3, 1500-1600cc