Rear View Mirror, Type 1 Sedan, thru 57, Chrome Plated Metal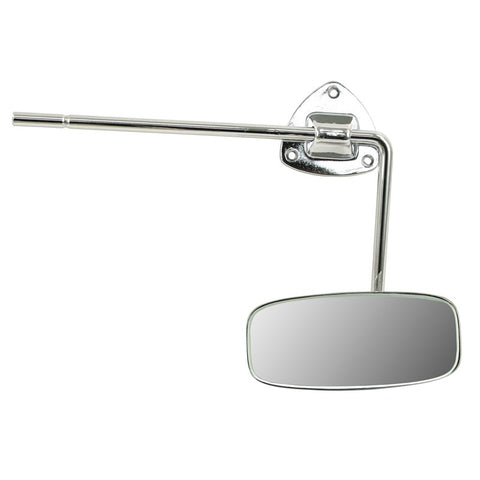 Rear View Mirror, Type 1 Sedan, thru 57, Chrome Plated Metal
Description:
Quality OEM-style replacement rear view mirrors for VW Sedans. Polished chrome finish.

This is an early style chrome mirror that goes inside the driver compartment.
It has a sun visor arm that leaves the mirror on the left side & is chrome like the 3 screw center mount area.
OEM Part#: 113 857 511