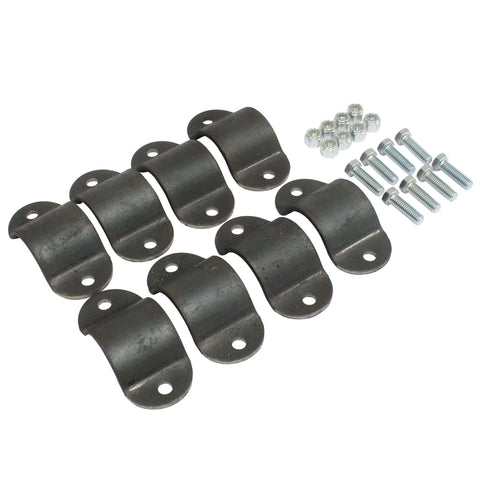 Raw Axle Beam Clamp Kit, 8 pcs. (Incl. Hardware)
Description:
Mount a VW axle beam to a tube chassis with our Front End Clamps. Made from heavy duty stamped steel. Use the chrome plated clamps for that custom look or the raw version for fabrication. Also can be used to mount Baja Tube Bumpers.
Sold as a set of 8 Raw Axle Beam Clamps. Includes hardware.