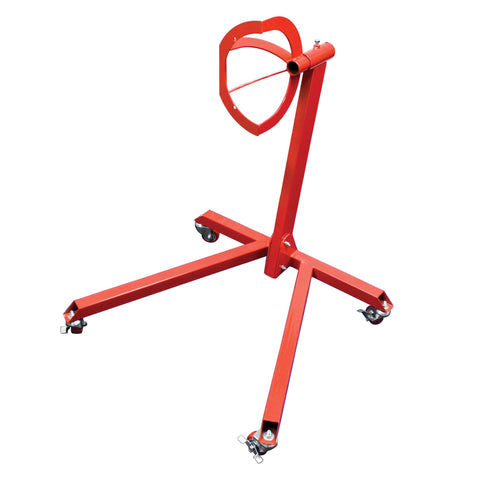 Professional VW Engine Stand
Description:
Professional VW Engine Stand
For the Pro Engine Builder or for safely displaying engines in your showroom. Must be attached to either left or right case halves. This Pro VW Engine Stand features 2 long, diagonal forward legs for stability and strength. Urethane-clad wheels each with brake and a 4-arm, gusseted head to firmly hold the engine case. Painted brilliant red for durability and good looks. Built to work hard, last long, and look good! Unit is supplied knocked down in a box.