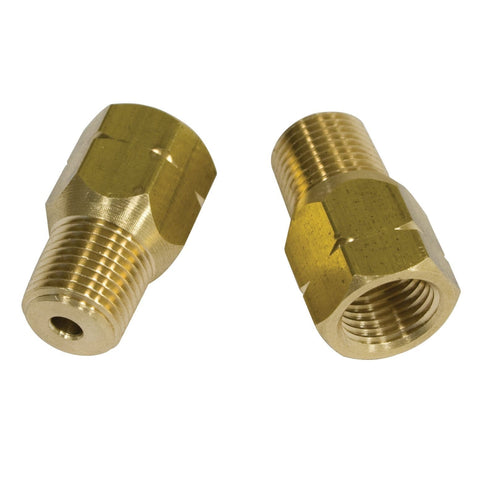 Male 1/8" NPT to Female 10mm x 1.0 Bubble Flare, Pair
Description:
Adapter fitting to go from a 1/8" pipe thread to a 10mm metric bubble flare.
If you want to screw a standard VW brake line right into the master cylinder, turning brake, or slave cylinder, you'll need this to do it.
Sold as a pair.