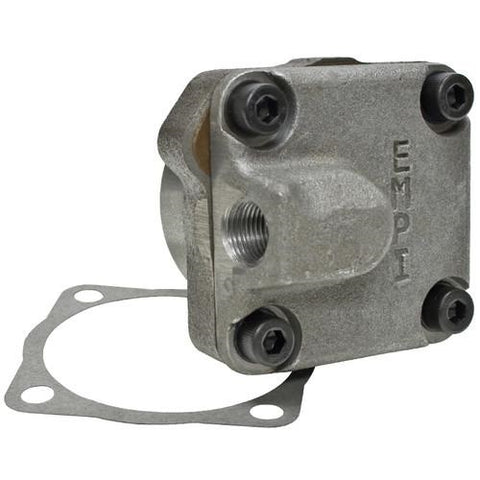 H.D. Cast Iron Full Flow Pump Kit, thru 70, 30mm Gears, Flat Cam Gear*
Description:
Made from Cast Iron, precision machined for maximum performance and distortion free fit. This Heavy Duty pump provides increased oil pressure, flow and volume. Packaged with our matching EMPI Steel Cover with a 3/8" NPT threaded boss, 8mm Allen Head Cap Screw Bolts and gaskets. For 71 & later, pump and engine case must be threaded and plugged. Plugs not included.
*Pump is Full-Flow Ready, without an exit passage port. No need to thread the Oil Pump! To be used with Full-Flow Pump Cover ONLY.