Tri Mil Exhaust, Bobtail, 1-1/2 Heater Box Header with Quiet-Pac, Cera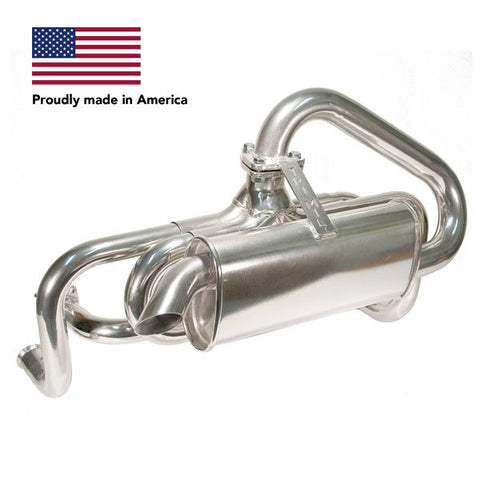 Tri Mil Exhaust, Bobtail, 1-1/2 Heater Box Header with Quiet-Pac, Ceramic Coated
Description:
Bobtail 1-1/2 Heater Box Header with Quiet-Pac, Ceramic Coated

This Tri-Mil Bobtail exhaust system is made with 1-1/2″ 16 gauge mild steel, mig welded and test fit to ensure optimum quality and performance. This exhaust comes with hardware and gaskets to be installed. This exhaust system comes with a polished silver ceramic coating.
This exhaust system is designed to be used on cars with heater boxes.
This kit DOES NOT INCLUDE Exhaust Nuts or Clamps.
Fits
Bug Sedan 1949 - 77
Bug Sunroof 1949 - 77
Bug Convertible 1949 - 70
Part #: TM-3005-PC