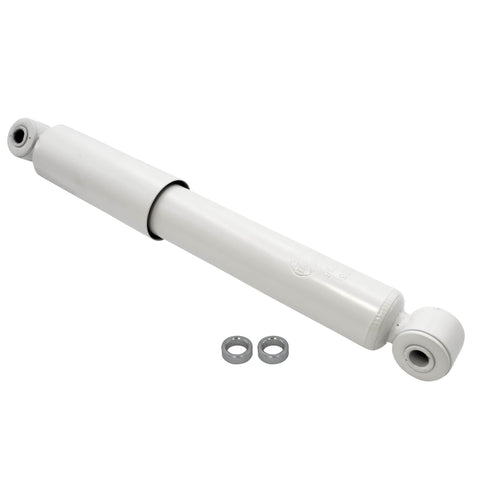 EMPI Shock, Front, Link Pin, Stock Height, Each
Description:
EMPI Shock, Rear, All, 11 3/4".
Performance Oil Shocks bridge the gap between O.E. oil shocks and gas shocks. Lowered shocks offer modified travel to eliminate shock bottoming on lowered cars. Finished in bright white. AA shocks are sold individually boxed. We now include the compressed overall length (closed position) and also the fully extended (open position).
This product is also supplied with two spacers to fit all the applications listed.
Fits all I.R.S. / Swing Axle, Type 1, Ghia, Type 2, Type 3.
Sold as each.
OEM Part#: 113 513 031N