EMPI Progressive EPC 32/36F Kit with Air Cleaner, Type 3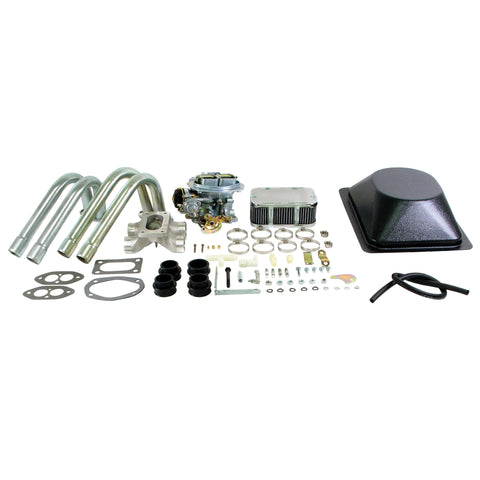 EMPI Progressive EPC 32/36F Kit with Air Cleaner, Type 3
Description:
Accelerate with 2-barrel performance! Cruise with 1-barrel economy!
Complete kits feature EMPI EPC 32/36F carburetor with electric choke, manifold, chrome air cleaner with gauze element, fuel line, hardware, and uni-link linkage kit.
Complete kit includes deck lid bubble which is necessary to provide proper carburetor clearance. Requires cutting engine cover. Supplied with a jet package.
The type 3 carburetor and deck lid bubble can be purchased separately.