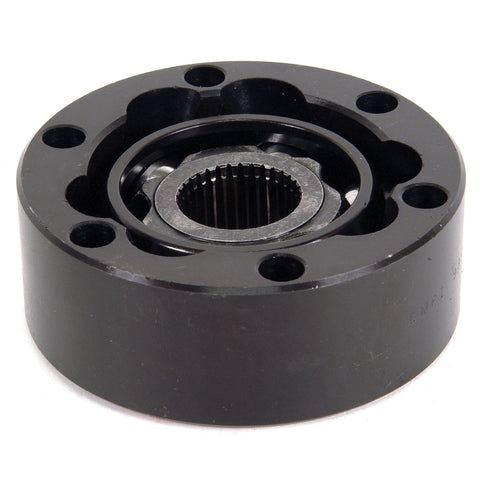 EMPI, Porsche 934 C.V. Joint Only
Description:
Larger C.V. Joints make it possible to run increased loads and axle angles. EMPI's High-Performance C.V. Joints offer all the quality benefits a High-Performance C.V. Joint should. They include Chromoly Cages and hardened alloy inner/outer races that are precision-machined, ground, and hand-inspected.
128mm outer diameter, 1.000" Balls, Large 33 Spline Inner Race.
The inner diameters of the 6 mounting holes are 12.4mm.
Solid outer race, w/ Chromoly Cage.

Sold as each.