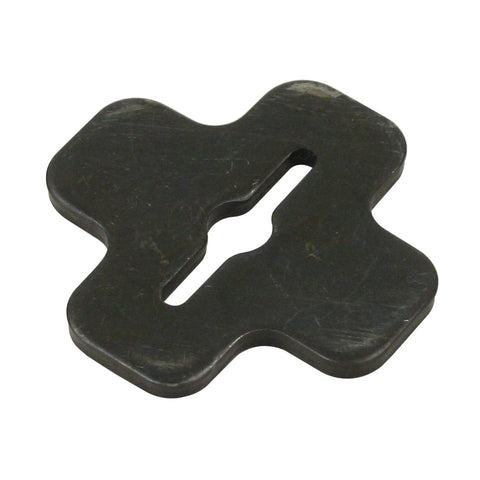 Clutch Adjustment Tool, Air-Cooled
Description:
Makes clutch adjustment a cinch.
This tool has been designed to simplify the task of adjusting clutch cables on air-cooled VWs with wing nuts. The tool has four gripping areas, rather than the wing nuts' two, which provides for greater ease in turning the nut. The force required to turn the wing nut is reduced since greater leverage can be applied through the use of this tool.