Brackets,Type 1, 68-73, to Early Bumper, Rear, Pair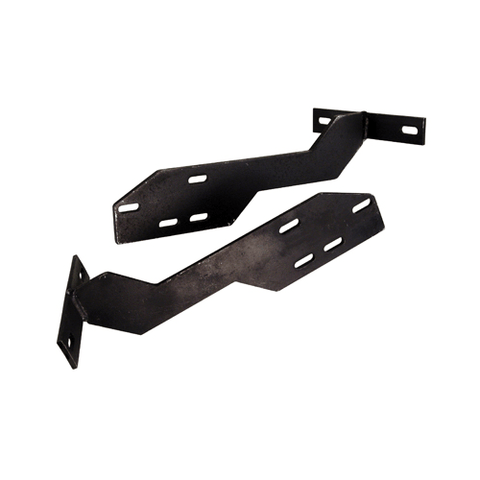 Brackets,Type 1, 68-73, to Early Bumper, Rear, Pair
Description:
Brackets,Type 1, 68-73, to Early Bumper, Rear, Pair
Now there is a way to install early blade style bumpers onto a 68-73 Beetle! These conversion brackets bolt directly onto 68-73 Beetles and exit out of the stock fender/bracket hole. These do not fit Super Beetles.
Due to their size and design, being made to an early bracket dimension at the fender, they allow for installing early fenders on your car at the same time.
Finished with a nice satin black powdercoat these brackets help make for a great resto-custom upgrade.
Mounting holes are slotted to accomodate most manufacturer's bumpers.