VW 94 x 69mm 1915cc Piston & Cylinder Kit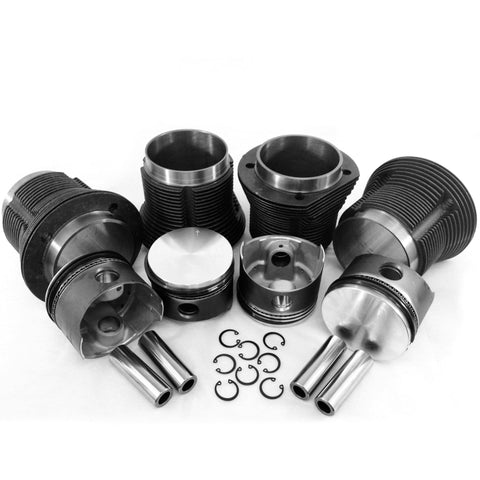 VW 94 x 69mm 1915cc Piston & Cylinder Kit
Description:
This is a new set of 94mm VW air-cooled Type 1 pistons and cylinders. This kit requires machine work on the cylinder heads and case. Fits 94 case and 94 heads. The 39.80mm compression height will work with small stroked cranks 69, 74, and 76.
Engine size: 1915cc with 69mm crank
Stroke: 69 to 76mm
Cylinders: Cast iron
Pistons: Hypereutectic
Compression Height: 39.80mm
Kit includes: 4 cylinders, 4 pistons, 1 set of piston rings, 4 pins, and clips.
Part#: VW9400T1
**Machine Work Required**