VW 92 x 69mm Thick Wall Kit Piston & Cylinder Kit for 92mm Case *K*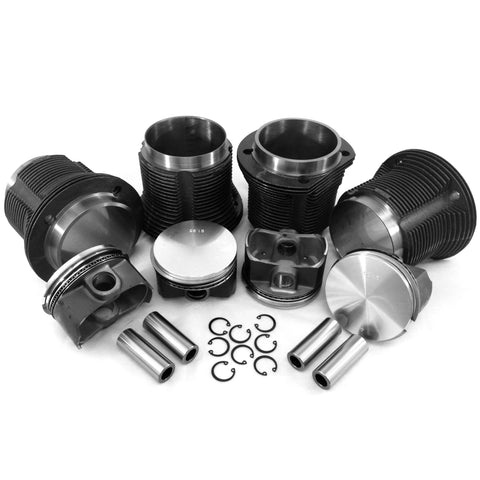 VW 92 x 69mm Thick Wall Kit Piston & Cylinder Kit for 92mm Case *K*
Description:
This is a new set of thick wall 92mm VW air-cooled Type 1 pistons and cylinders. These cylinders are a full 2mm thicker than a standard 92mm cylinder. Perfect for those who want the best in terms of cooling or strength for high-performance applications. This kit requires machine work on the cylinder heads and case. Fits 90.5/92 case and 94 heads.The 39.80mm compression height will work with small stroked cranks 69, 74, and 76.
Engine size: 1835cc with 69mm crank
Stroke: 69 to 76mm
Cylinders: Cast iron
Pistons: Hypereutectic
Compression Height: 39.80mm
Kit includes: 4 cylinders, 4 pistons, 1 set of piston rings, 4 pins, and clips.
Part#: VW9200T1K
**Machine Work Required**