VW 92 x 82mm Thick Wall Piston & Cylinder Kit for 94mm Case *M*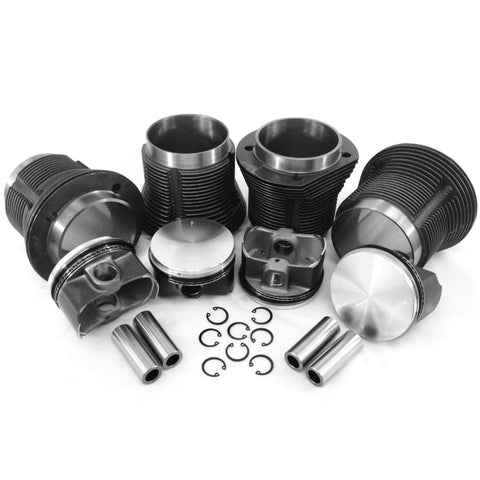 VW 92 x 82mm Thick Wall Piston & Cylinder Kit for 94mm Case *M*
Description:
This is a new set of thick wall 92mm VW air-cooled Type 1 pistons and cylinders. These cylinders are a full 2mm thicker than a standard 92mm cylinder. Perfect for those who want the best in terms of cooling or strength for high-performance applications. This kit requires machine work on the cylinder heads and case. Fits 94 case and 94 heads. The 35mm compression height will work with large stroked cranks 78, 80, 82, 84, and 86.
Engine size: 2180cc with 82mm crank
Stroke: 78 to 86mm
Cylinders: Cast iron
Pistons: Hypereutectic
Compression Height: 35mm
Kit includes: 4 cylinders, 4 pistons, 1 set of piston rings, 4 pins, and clips.
Part#: VW9200T1MS
**Machine Work Required**