85.5x82mm 1882cc VW Type 1 Hypereutectic Piston & Liner Kit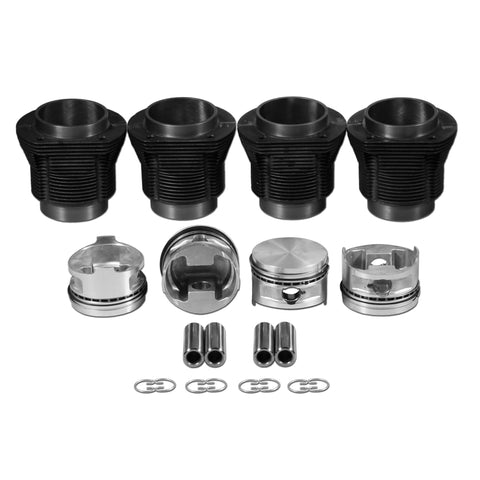 85.5x82mm 1882cc VW Type 1 Hypereutectic Piston & Liner Kit
Description:
This is a new set of stroker 85.5mm Type 1 pistons and cylinders. This kit requires no machine work and will slide right in to any 1500 or 1600cc air cooled VW engine. The 34mm Compression Height will work with larger stroked cranks 76, 80, 82, 84, and 86
Engine size: 1882cc
Stroke: 76-86mm
Cylinders: Cast Iron.
Pistons: Hypereutectic 
Compression Height:  35mm
Kit includes: 4 Cylinders, 4 Pistons, A set Piston Rings, and 4 wrist pins and clips.
Part # VW8550T1S