84mm Porsche 911 Hi Comp Piston Kit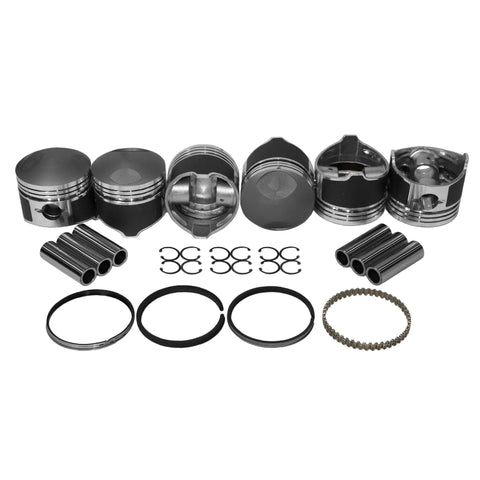 84mm Porsche 911 Hi Comp Piston Kit
Description:
This is a new set of 84mm Porsche 911 2.2/2.4L High compression pistons. The Compression ratios are 9.1:1 with the 66mm crank and 9.7:1 with the 70.4mm. Graphite Coated Hypereutectic pistons with valve pockets, and the 22mm Pin.

Engine size: 2.2/2.4L
Stroke: 66/70.4mm
Pistons: Hypereutectic 
Dome Height: 13mm
Compression: 9.1:1/9.7:1
Kit includes: 6 Pistons, A set of Piston Rings, and 6 wrist pins and clips.
Part # 008 911 84SP