80x64mm 1286cc 36HP Type 1 Hypereutectic Piston & Liner Big Bore Kit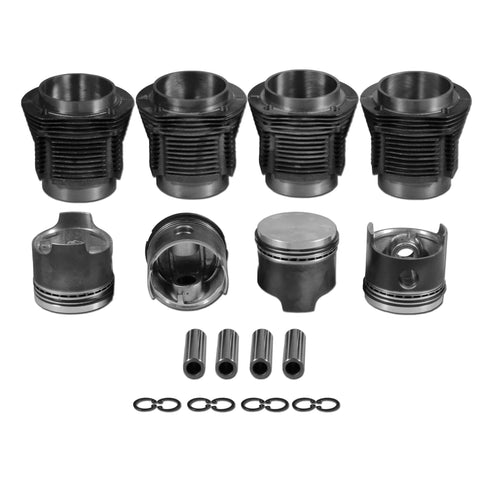 80x64mm 1286cc 36HP Type 1 Hypereutectic Piston & Liner Big Bore Kit
Description:
This is a set of big bore 80mm VW Type 1 36HP 1200cc pistons and cylinders. This big bore kit will turn a stock VW 36HP 1191cc into a 1286cc. The pistons were designed to work with a 69mm stroke crank, giving you the ability to make a 1387 with all the parts available on the market.
This kit requires machine work on the cylinder heads and case. Both will need to be opened to accommodate the bigger bore without affecting the reliability.
Engine size:1286cc
Stroke: 64 to 69mm
Cylinders: Cast iron
Pistons: Hypereutectic with 20mm wrist pin
Compression Height: 38.05mm
Kit includes: 4 Cylinders, 4 Pistons, 1 set of piston rings, and 4 wrist pins and clips.
Part#: VW8000T36
**Machine Work Required**