VW 77mm 40 Horse Power Piston & Cylinder Kit For late Model European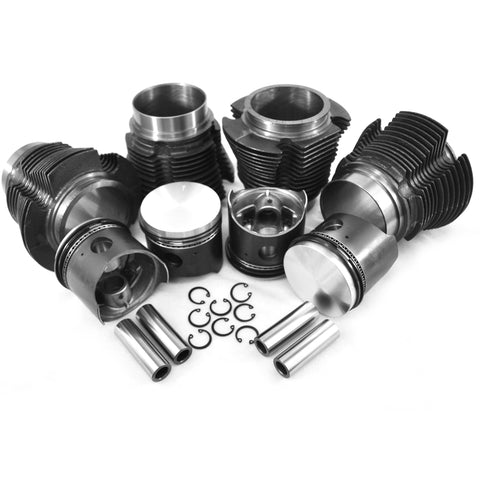 VW 77mm 40 Horse Power Piston & Cylinder Kit For late Model European
Description:
This is a set of brand new stock 77mm pistons and cylinders for the late Model European 40HP, 1200cc.
This Kit has the 90mm bottom and will work on all late Model 1600 cases. 
Engine size: 1200cc
Stroke: 64mm
Cylinders: Cast Iron
Pistons: Hypereutectic 
Compression Height: 38.05mm
Kit includes: 4 Cylinders, 4 Pistons, 1 set of piston rings, 4 wrist pins, and clips.
Part #: VW7700T40E