4-Piece Universal Door Panel Kit, Type 1 & S/B 65-77, Black (Exc. Conv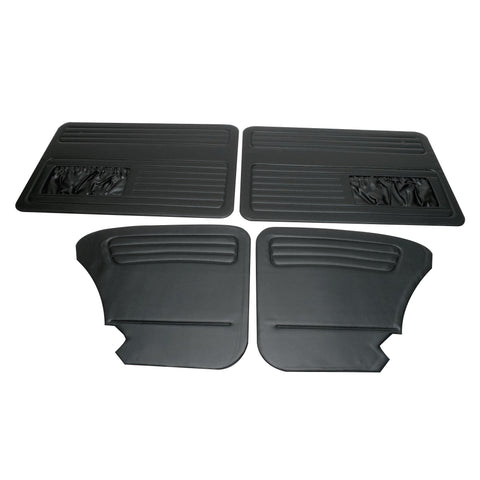 4-Piece Universal Door Panel Kit, Type 1 & S/B 65-77, Black (Exc. Conv.)
Description:
With EMPI's new Universal Door Panel Kit, you only need to stock one part number for all 65-77 Type 1 sedans.
The innovative design has knock-outs for early and late handle locations, and the clip holes are also spaced to accommodate early and late-spacing patterns for a perfect fit. The rear panels even have a knock-out for the ash tray.
Constructed out of Masonite (not cardboard) and O.E. style vinyl for a long and durable life as well as that original look. Each kit includes the front, rear, left, and right panels. All EMPI Door Panel Kits feature map pockets on both right and left front panels.
Excludes convertibles.