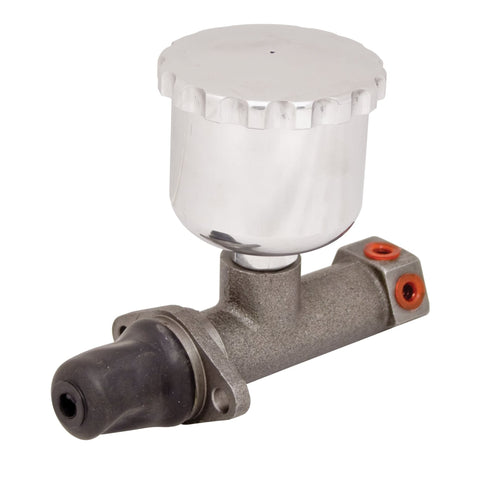 22mm Buggy Master Cylinder w/ Residual Valve and Polished Aluminum Reservoir
Description:
New brake reservoir to replace the sun-baked or leaking one from last season. EMPI puts an end to that vicious cycle with this polished Billet Aluminum Reservoir. It's the best-looking and last one you will need.
Perfect for dune buggies and other VWs that have 4-wheel disc brakes which need more volume than a stock master cylinder can push. The Bus-based master cylinder comes with an aluminum brake fluid reservoir that threads into the master cylinder. The thread-on reservoir is perfect for cars with limited mounting room for a remote fluid reservoir.