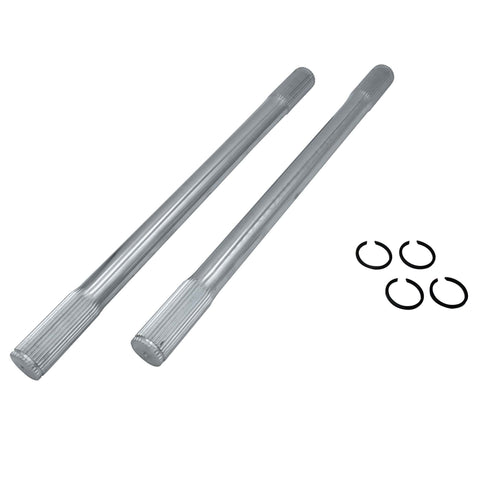 16-1/4", for Type 1 Trans./Type 1 & 2 Joints/Type 1 Suspension, Pair
Description:
EMPI Chromoly I.R.S. Race Axles
Engineered and designed to twist or spool up like a torsion bar to avoid damage to the transmission final drive and to keep the axle from snapping under extreme or race loads. All of these EMPI axles are made from 4340 chromoly and feature high-strength cold-formed / rolled-splines. Special silver zinc-plating ensures these axles far outlast and outperform all of the competitors! For high-performance, drag racing, and off-road conditions, these axles are the only way to go.