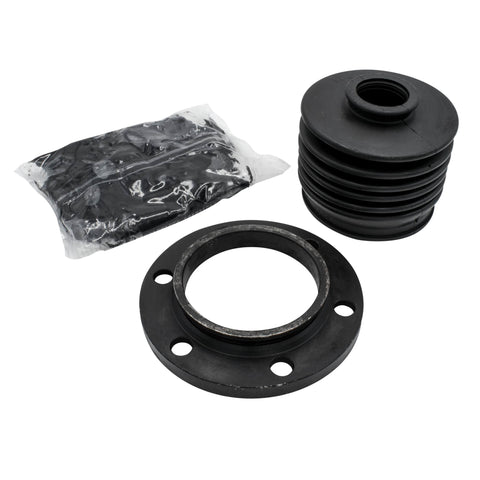 100mm Off-Road Boot Kit w/ Flange, for Type 2 (Bus), C.V. Joint
Description:
For over 20 years EMPI has been producing High Quality Neoprene C.V. Boots. With tens of millions sold, it can be said we know how to make a quality C.V. Boot! All EMPI off-road C.V. Boots are injection molded using only high quality neoprene blended material that is made to EMPI's strict specifications. Rest assured that EMPI C.V. Boots are the best boots available for your off-road car. Boots, flanges and components are available separately in bulk or in kit form.
Kits are supplied boxed complete with C.V. Boot, flange, moly grease pack, and H.D. tie wrap clamps.
Uses Part#: 16-2410-0 Bolts or Part#: 16-2412-0 Bolts (not included).