Tri Mil Exhaust, Bobcat, 1-5/8 Mid-Engine Header with Stinger Collecto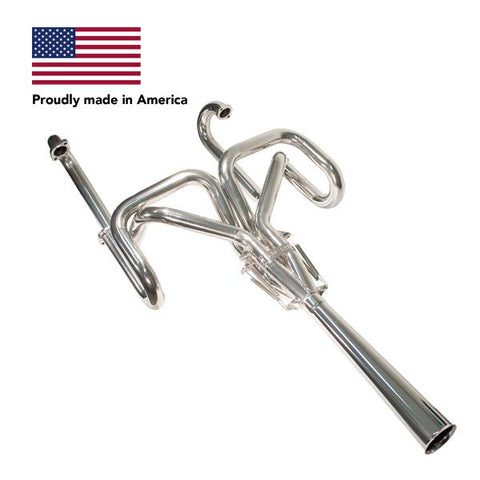 Tri Mil Exhaust, Bobcat, 1-5/8 Mid-Engine Header with Stinger Collector, Ceramic Coated
Description:
Bobcat 1-5/8 Mid-Engine Header with Stinger Collector, Ceramic Coated
This Tri-Mil Bobcat exhaust system is made with 1-5/8″ 16 gauge mild steel, mig welded and test fit to ensure optimum quality and performance. This exhaust comes with all necessary hardware and gaskets to be installed. This exhaust system comes with a polished silver ceramic coating.
This exhaust system is designed to be used on cars without heater boxes.
Part #: TM-3107-PC