Complete VW (60 Or 75) AMP Alternator Conversion Kit for Type 1 and 2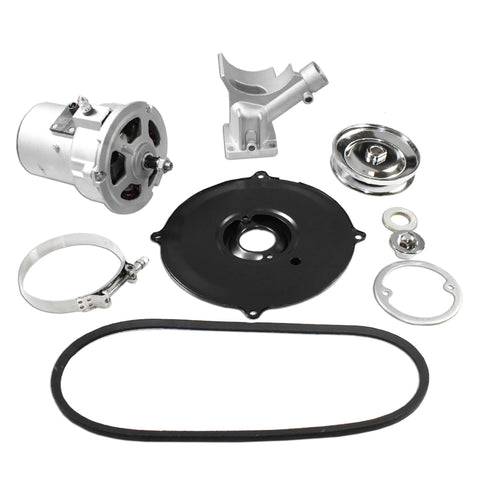 Complete VW (60 Or 75) AMP Alternator Conversion Kit for Type 1 and 2
Description:
This is a complete 12-volt (60 or 75) amp alternator kit with an internal regulator.
Great for upgrading your old 12-volt generator.
Comes with:
Alternator stand

Stainless steel strap

Fan belt

Chrome pulley

Pulley nut

7 spacers

AA Performance Products 3-piece-backing plate kit.

2 wood-duff keys.
Please ask questions if you are not sure it will work with your application.
*Welded fan only works with Doghouse shroud